Issue 2.1 — Spring 2015

In This Issue




Message from Emeran A. Mayer – Chair, Executive Committee
News Bites
Current Data
Funding Opportunities
Recent Relevant Publicaitons
Call for Papers/Upcoming Conferences in Brain Informatics
FAQ – New Additions
Message from Emeran A. Mayer – Chair, Executive Committee

Welcome to the third issue of the PAIN Repository Newsletter.

The Pain and Interoception Imaging Network (PAIN) continues to grow thanks to the efforts of the PAIN support team and the willingness of pain researchers across the world to join this exciting effort. Since the last edition of the newsletter we have added nearly 300 scans, bringing the total number to nearly 1,300.

As you can see from the information provided in this edition, there are a growing number of Big Data funding opportunities both in the US and in Europe that are based on the concept that data driven approaches using big data sets may yield important insights into the neurobiological architecture of chronic pain. Our goal is to make the Pain Repositories an important tool for such research efforts.

We would like to welcome new members from the Institute of Cognitive and Clinical Neuroscience at Heidelberg University, Germany; Department of Anatomy and Histology, The University of Sydney, Australia and University of Maryland, Baltimore, USA.

The PAIN Repository currently contains multimodal scans from a large number of healthy control subjects, and from several chronic pain conditions, including low back pain, vulvodynia, IBS, inflammatory bowel disease and migraine headaches.

In order to realize the full potential of this repository, I would like to urge members or interested parties to consider uploading more scans from pain conditions already represented in the repositories, or from other pain conditions that are currently not represented, including neuropathic pain, fibromyalgia, and chronic inflammatory pain conditions.

If you go to the revised PAIN portal (www.painrepository.org), you will see that we now have 4 types of repositories under the PAIN umbrella: three of these are related to ongoing NIH funded studies, are password protected and only accessible to co investigators in these studies. They include the UCLA CNS Collaborative Studies, the MAPP Research Network and the newly added NIH SCOR Neuroimaging Network. The PAIN repositories are open to all members of PAIN. We hope that in the future, the data contained in the closed repositories will be moved to the PAIN repositories, thus becoming available to all members.

If you haven't signed up as a member, or if you are a member and have been too busy to upload your existing scans, please contact the PAIN support team or check the PAIN website.

Read More

News Bites

New Additions to the PAIN Repository

The PAIN Repository growing collection now includes a broad variety of pain conditions, such as irritable bowel syndrome (IBS), vulvodynia (Vlvd), chronic back pain (CBP), inflammatory bowel disease (IBD), and migraine.

The PAIN Repository would also like to announce that we now welcome evoked pain as well as longitudinal data sets.

American Pain Society Annual Scientific Meeting

We are looking forward to attending the 34th Annual Scientific Meeting of the American Pain Society in Palm Springs, California from May 13-16, 2015. The PAIN team will be presenting a poster on the Repository (#305) on Thursday, May 14 from 9:30-11 am. However, all meeting posters will be on display through most of the 3 day event. Bruce Naliboff and Lisa Kilpatrick from UCLA will be attending the event and can answer any questions you may have on the Repository.

Current Data

Our growing body of data contains structural and functional brain scans from patients with chronic pain conditions and healthy controls contributed by members and available for analysis.In addition, the PAIN Standardized Repository also offers clinical, psychosocial and behavioral data.

The Executive Committee evaluates all requests for data, and encourages collaborations among multiple researchers and institutions.

Current pain conditions include: chronic back pain (CBP), fibromyalgia (FM), migraine, irritable bowel syndrome (IBS), vulvodynia (Vlvd), inflammatory bowel disease (IBD)

Standardized Repository

Standardized Structural Scans: 266

Standardized Resting State Scans: 195*

Standardized DTI Scans: 146*

Archived Repository

Structural Scans: 479

Resting State Scans: 142*

DTI Scans: 130*

*

All requested resting state and DTI scans will be accompanied by a structural scan for co-registration. Standardized resting state and DTI scans may be accompanied by a structural scan not acquired using standardized parameters but meets the needs for co-registration.

Funding Opportunities

The National Institutes of Health (NIH) and the National Science foundation (NSF) are currently offering Big Data and Collaborative Research in Computation Neuroscience funding opportunities that can benefit pain researchers.
Recent Relevant Publications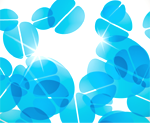 Making Big Data Open: Data Sharing in Neuroimaging
Poldrack RA, Gorgolewski KJ
Nat Neurosci. 2014 Nov;17(11):1510-7. doi: 10.1038/nn.3818. Epub 2014 Oct 28.
The paper reviews the present state of neuroimaging online data sharing, its advantages and possibilities, focusing on task-based functional MRI (fMRI) data. The authors also discuss challenges inherent to sharing and curating datasets, such as how to overcome the lack of a standard structure in the organization of MRI data in order to make the data useful to a broad range of investigators. Several of the topics discussed also apply to other types of cognitive neuroscience data. Go to journal site to read more
Call for Papers/Upcoming Conferences in Brain Informatics

The 2015 International Conference on Brain Informatics and Health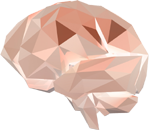 August 30 – September 2, 2015 – London, United Kingdom
The aim of the BIH 2015 is to explore new trends on big data management and analysis, as well as big data approaches for brain, mental health and behavior. Learn more
ICBHI 2016: 18th International Conference on Brain and Health Informatics
June 6-7, 2016 – New York
The goal of the 18th International Conference on Brain and Health Informatics is to bring together an interdisciplinary forum to discuss trends, challenges and innovations in the field of Brain and Health Informatics. Learn more
PAIN Repository FAQ – New Additions

Q
Where is the PAIN repository physically located? What kind of servers does it use?
A
The repository resides in a secure data center at the UCLA Center for Neurobiology of Stress. Servers are locked in rackmount cages for security and stability. A dedicated ventilation system provides appropriate cooling. All servers run Redhat Enterprise Linux (RHEL), configured for best-practices in data archiving and processing. Security Enhanced Linux (SELinux) provides an additional operating system security. Storage consists of redundant arrays of independent drives (RAID) in RAID-6 (replicated with parity) mode.

Q
How does the repository manage and integrate imaging data, quality assurance information and subject metadata?
A
The repository database employs an identity management system to ensure accurate linking of all data elements including images, metadata and QC values. A unique identifier will be generated for each scanning session and associated metadata uploaded. Data schemas will be provided for the collection and transfer of all metadata to ensure consistency and compatibility of all variables. These schemas specify variable names, data types, acceptable value ranges and item descriptions. Standardized QC variables will be used to provide information on the quality of every scan. This database structure will allow PAIN staff to efficiently respond to data queries and generate specific data sets.
Q
How should I acknowledge the PAIN Repository on publications, abstracts or inventions using PAIN Standardized or Archived data?
A
Please include an acknowledgement containing the following information, or some variation of it: "Data used in preparation of this article/manuscript/abstract were acquired from the Pain and Interoception Imaging Network – PAIN Repository (painrepository.org). PAIN Repository investigators may have provided data but not otherwise participated in the analysis or preparation of this report. The PAIN repository is funded by the National Institutes of Health (NIDA, NCCAM) under award number 1R01At007137."

Click here for the complete PAIN FAQ section.

More FAQ

The Oppenheimer Center for Neurobiology of Stress at UCLA
CHS 42-210 MC737818
10833 Le Conte Avenue
Los Angeles, CA 90095-7378
Phone: (310) 206-0192
info@painrepository.org